Whitbread
Hub Hotel, a digital hotel built in a pioneering way.
Whitbread is a large FTSE100 company who own Premier Inn, amongst other big name hospitality brands. When investigation into their core sales channel showed 85% of their bookings were completed online, the leadership team had a real wake up call around their lack of digital capability due to this channel being managed completely by a third party. This led the leadership to real concern, not just about the continued expense, but that they no longer owned the intellectual property nor had full control over the speed or quality of their core channel to market.
 Time to build an in-house Agile digital capability that could manage Premier Inn digital products, meaning complete control on the digital asset, no more reliance on third parties and a saving on cost so they could invest more within digital.
Bring on the right partner, AND Digital.
It was time for Whitbread to kick start their Digital journey. But before ploughing in they wanted to trial the Agile ways of working within Whitbread. The decision was made to pilot the Digital team on Whitbread's new brand 'Hub Hotel' (a fully digitalised hotel), to prove that having an internal digital capability was the right plan for Whitbread as a whole. 
Guide:
We held a three-day stakeholder workshop to sketch out the plan for their digital transformation. This involved thinking about what it means to be digital, the way they will work and the roles needed. This was then crystallised into a six-month digital transformation programme and a solid business case to establish the digital capability function. The digital transformation programme was aimed at recruiting, on-boarding, as well as updating the operating model so Whitbread were not reliant on AND Digital in the long run.
Build:
Next we brought in our team of product development experts and up-skilled and moved people from traditional Waterfall to Agile ways of working. On-boarding new permanent employees, whilst delivering the Hub Hotel product in sprints was one of the key successes.
Teach:
A key element of the transformation programme was the establishment of the Whitbread Digital Academy. AND Digital supported Whitbread in running their own on-boarding bootcamp and offer a wide catalogue of training and communities to their people so they can continually learn and develop their own digital skills.
Here are our top remarkable factors:
Built Hub Hotel product in house – From having zero digital capability in-house to having a fully functional product management and digital delivery capability – all completed within 6 months. Over time this led to a 30% saving on third party suppliers with an increased velocity four times over of developing and releasing digital products for Hub Hotel
From Waterfall to Agile – The new ways of working within a pioneering framework were signed off at board level, moving from a silo and traditional Waterfall project methodology to an Agile product-focused way of working
Bootcamp – The three week Bootcamp on-boarding session was delivered and supported by senior stakeholders and introduced by the CMO
Long term vision – A wider two-year plan was devised for Premier Inn's digital journey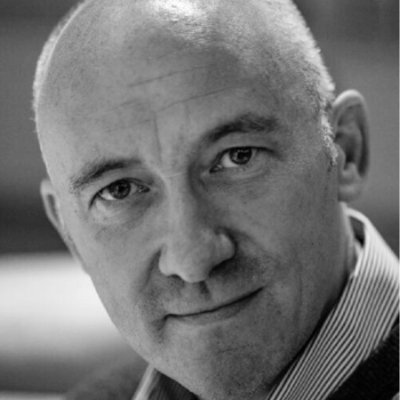 AND Digital has really enabled Whitbread to transform its digital capability at speed. The first project which was getting Hub Hotels live was completed in six months - with a brand new team from AND Digital & Whitbread was a fantastic achievement. It has actually enabled us to achieve a much great digital capability and to meet the pace of the business with the digital change that it wants to do.
Languages

Frameworks

Tools

ansible

docker

android

ios-seeklogo

Adobe-Experience-Manager

Jenkins