Ministry of Justice
Modernising our government through the digitisation of a national service
The Ministry of Justice's Courts & Tribunals Service had begun a Digital Transformation programme, with the goal of improving the quality of services provided to its customers (UK Citizens) and to reduce its costs by improving the efficiency of operational teams and processes.
This was a new programme with no established technology, ways of working, process, role profiles or teams. The AND Digital team needed to help shape every aspect of the delivery. Our experience in building digital teams, agile delivery, product management and coaching were all going to be essential factors in getting the project started.
To get things kicked off, an AND Digital Business Analyst & Delivery manager were engaged to lead on the Probate service, one of two pilot projects.
From day one, our focus was to help design the team structures and working practices for the delivery teams, working with the commercial team to define role profiles, team shapes, sizes, as well as recruitment of the team.

Alongside this, we coached Civil Servants working in the business and operations teams in agile, user centric design principles (MVPs, failing fast and rapid iterations), and Government Digital Service Standards to prepare them for their roles in the project delivery.
Kickoffs & Inceptions
We started each phase with a week long inception to get the team aligned on the project's goals, agree their working practices, build out a plan, and most importantly to start the forming phase for a team of people who hadn't previously worked together.
UX:
UX was central to the project as we were following a User Centred Design approach. First and foremost this meant getting out and speaking with real users. AND Digital lead the team in developing a plan to ultimately interview and test concepts with over 100 users though lab and guerilla sessions, resulting in a range of UX artefacts including User Journeys and business process maps, a backlog of User Needs, Personas and HTML prototypes.
An issue particular to the Probate service is that its users are typically in a state of grief following the death of a loved one. We invested early to understand the impact of grief in order to design a service that was.
Agile:
We chose to adopt Scrum as the Agile process, adapting it to suit the needs of the unique challenges of the team and environment. This was particularly the case around UX where we needed to be flexible to cater to difficult to schedule research sessions, and access to policy and legal experts.
Our delivery leads helped develop an iterative framework of practices and processes with the team to provide a workable and efficient pipeline from UX in to software development. UX activities were delivered through a 'UX runway' approach with research and design activities for features taking place two to three sprints ahead of development. This allowed for a culture of iteration where features and design challenges began with identifying user needs, producing designs to meet users' needs, validating designs with users, receiving feedback, iterating designs, and re-testing designs before moving into development.
Technology:
As this was a greenfield environment, the team had to decide on a tech stack. Working with Architecture and Operations teams we assessed a range of technologies, developed POCs, and produced white-papers to ensure that the decisions being made met the project's immediate needs inline with government standards and that they were appropriate for use on other future projects within the programme. The resulting technology stack was Node.js and Java 8 (Spring boot), Jenkins, Docker and Ansible.
Delivery:
Within the first 15 months, we lead the project through Discovery, Alpha and Beta phases, through to successfully launching the first Beta in June 2017 and getting two other sub-projects through to pre-launch Private Betas.
Built a team and culture – from having no capability in place, over twelve months scaling up to having three high performing agile teams with a business conversant and engaged in Agile.
Digital applications – within 15 months having the first HMCTS Digital Service delivered in to production, allowing citizens to submit their Probate applications online and issuing the first digital grant within a week of going live.
Improved user experience for all users through a simpler digital form and streamlined process to apply. The digital service provided more guidance with simpler English, making it less intimidating and easier to use. We also aimed to deliver an accessible service that did not exclude anyone by designing to meet WCAG 2.0 design principles.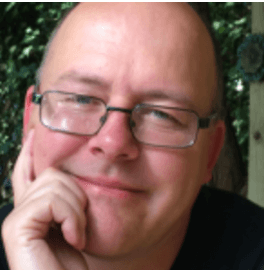 This project is one of the key priorities for HMCTS/MoJ and has been considered as one of the early successes of the Reform Programme. Without the drive, support and commitment from Jacob & Krishma over the past 18 months this would just not have been possible. They were central to building the immediate & wider team capabilities and did so with an admirable passion and focus on delivery. They should feel rightly proud of the foundations they have laid.