Article
Tech Week: Unboxing the Snap Spectacles
12 June 2017 | Evelyn Higgins | About a 3 minute read
Tags: Analyst, ANDsnap, ANDtech, free, gadgets, londontechweek, Photography, photos, Product, snap, snapbot, snapchat, snapcode, snapspecs, tech, Tech Budget, techweek
As tech breaks out of it's box and into our lives we are seeing more products emerge that minimise the interruption tech causes in our environments. We are getting used to this tech in the home with devices like the Amazon Echo and Google Home. Now Snap Inc. is helping us to move away from our screens when we are out and about.
Snap Inc. is self described as "a camera company" they believe that "reinventing the camera represents our greatest opportunity to improve the way people live and communicate." Whether or not you've managed to wrap your head around the sometimes confusing interface, most of you are probably familiar with Snapchat and their complimentary app Bitmoji. You might not have noticed Snap Inc. making their first foray into hardware with the Snap Spectacles – they became available in the UK very recently.
As we have a pretty generous tech budget here at AND Digital, with £500 per year to spend on tech – I am pretty well stocked with the tech I need. This year I decided to have a bit of fun and splash some of the budget on Snap Spectacles.
The experience of buying the spectacles made a change from my usual shopping trips. First I tracked down a Snapbot (Snap Spectacles vending machine) online and took a quick lunch time trip across the bridge to London's Southbank – If you see the Snapbot filter on snapchat you will know you are nearby. If the machines are sleeping online you will know they are out of stock – saving you a wasted trip.
When I found the Snapbot I picked the colour I wanted (You can choose from Blue, Red or Black) popped in my card and out came the glasses and a beautiful rainbow print receipt. There was an attendant on hand to ensure I didn't end up buying the wrong colour. Unfortunately they seem to have continued with the principle of a slightly confusing interface. The attendant offered to help me set them up but I opted to take them back to the office and share the excitement of unboxing with a few colleagues.
Set up was in theory pretty quick. You pop on the glasses and while looking at your Snapcode on the Snapchat app you press a button on the glasses and the devices are paired. I did encounter a few pairing issues but this seemed to be due to not fully removing the plastic protectors. The online support is pretty helpful and the in app onboarding walkthroughs were really straightforward.
Taking snaps is easy. The specs feature a camera with a 115-degree lens, which is designed to mimic how us humans actually see – will we finally see the end of selfies?!  You press a button on the specs, capture a 10 second clip and once back in range of your phone they will sync up allowing you to share your experiences with your friends. Indicators on the glasses let you and your snap subjects know when you are recording and if you run out of battery you just pop them back in the case or use the provided cable.
It's only been a few hours with the spectacles but so far so fun. I'm looking forward to sharing all the fun events we have at AND Digital without having to pull out my phone. If you are interested in seeing more of AND Digital on Snapchat use the Snapcode below.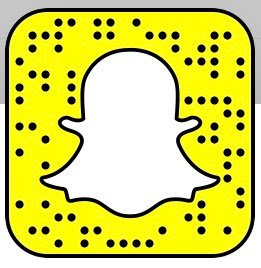 Read More From This Author
Careers
We're looking for bright, dynamic people to join our team!