Article
Tech Tuesday: JIT for Summer: Travel Tech Analysis
27 June 2017 | About a 6 minute read
Tags: Agile, Analysis, Analyst, developer, gadgets, outdoors, Product, summer, tech
As well as tech, one of my other passions is the great outdoors… hiking, cycling, canoeing, camping and pretty much anything else outside included. However, these two passions don't always go together and I think most people would agree that lugging a MacBook Pro or secondary monitor around is less than ideal if you're on a weeklong expedition or even a casual weekend hike for that matter. But equally, braving the wild with no more than matches and a tent creates somewhat of a tech void that needn't be there. The question therefore lies in how to fill that void.
In this blog I'll be taking a look at some of the outdoor tech that's in the market and assessing whether I'd give it my 'stamp of approval'. In order to try and create an even playing field I'll be assessing all the devices based on a few main criteria: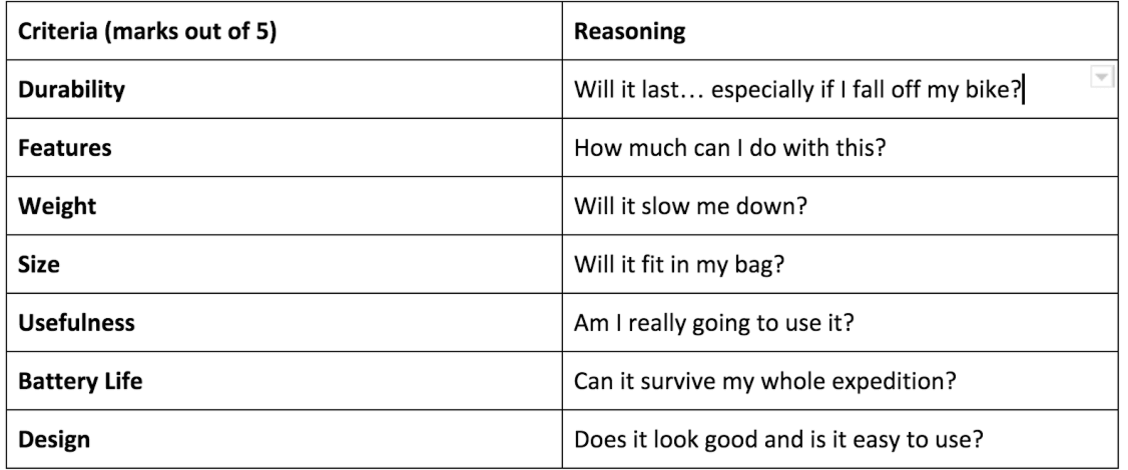 Watches:
There are a plethora of outdoor and sports watches to choose from these days, so I've narrowed it down to the three that I would personally consider (sorry if your favourite doesn't make the cut): Garmin Fenix 5X, Suunto Core, Suunto Spartan Ultra.
Starting with the big hitters, the Garmin Fenix 5X and Suunto Spartan Ultra boast an absolute stack of features including GPS, heart rate monitors, exercise profiling, smartphone integration, altimeters, step counters and they even tell the time. Both of these time pieces are also magnificent to look at, but in my eyes the Spartan Ultra runs away with it on the design front because of how many different design options are available. So how does the Suunto Core even compete?
Being honest the Suunto Core doesn't even compare in terms of features. It has a barometer, altimeter, depth measure, compass and the usual timing features of a modern watch but that's pretty much it! However, where this watch really shines and what has earnt it a place in my shortlist is for it's battery life and hard wearing nature. Largely due to the fact it doesn't offer GPS the battery lasts months rather than hours/weeks and I know a couple of people who swear by the accuracy of the compass. All in all, if you're in a sticky spot and want something you can 100% rely on, this is probably the one for you. But let's see what the numbers say…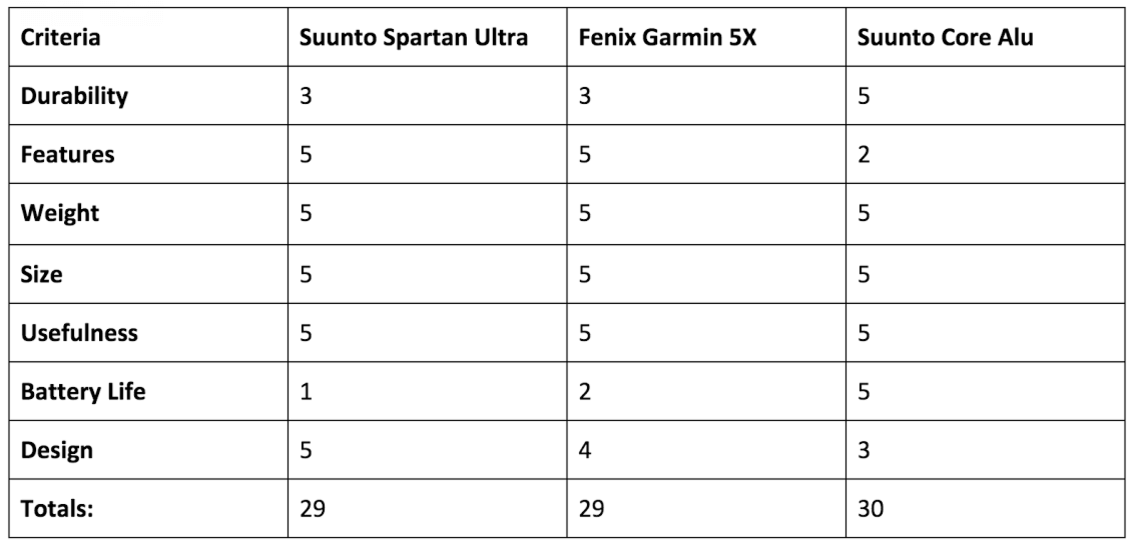 A very close call with the Suunto Core just pulling away based largely on durability and battery life, but being honest it comes down to personal preference. If you really want GPS and the ability to measure heart rate and sporting activity then I'd probably go for the Garmin (probably better for day to day use too) but if you're looking for a more pure outdoor watch that you can always rely on, the Suunto core gets my stamp of approval and is actually the watch I've just bought.
WINNER: Suunto Core (Aluminium Deep Black)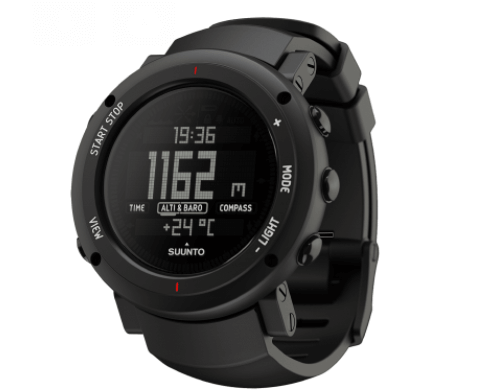 Tablets:
The next item on my list is tablets or reading devices. Whether you want to read something or watch your favourite series at the end of a long day trekking, tablets are a good choice. I won't be looking at laptops because, as a general rule, tablets they're lighter, don't consume as much power and offer the capability for most things you'll need when on your travels unless you particularly want to do some Java development in the wilderness.
The products I'll be considering are the Apple iPad Mini 4, the Microsoft Surface Pro and the Amazon Kindle Paperwhite eReader. Again we have an outlier, the Amazon Kindle, reaching the shortlist due to insane battery life offerings and a simplicity that is unrivalled. Let's compare…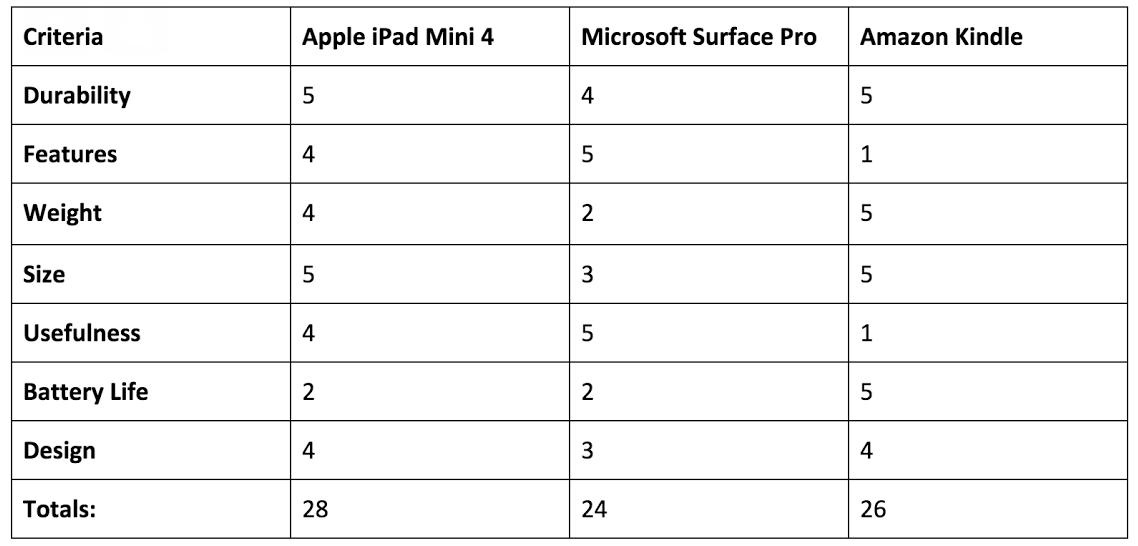 So the iPad Mini 4 ranks the highest and therefore wins my stamp of approval. It has the perfect combination of size, functionality and durability to make it the ideal travel companion. That being said there are many positives about both of the other products, if you want to get a bit more business work or writing done the surface pro with a keyboard might be a good choice.
Portable Speakers:
Again, there are a huge number of options to choose from here so I've narrowed the choice down a little by only looking at items that are completely waterproof (i.e. can be fully submerged in water) and are less than £100. The 4 I'm going to look at are: UE Roll 2, JBL Clip 2, Altec Lansing Life Jacket 2 and the UE Boom 2. I've gone for 4 here as there are 2 bigger and 2 smaller speakers that caught my attention and there will be an obvious trade off between size/sound quality & features.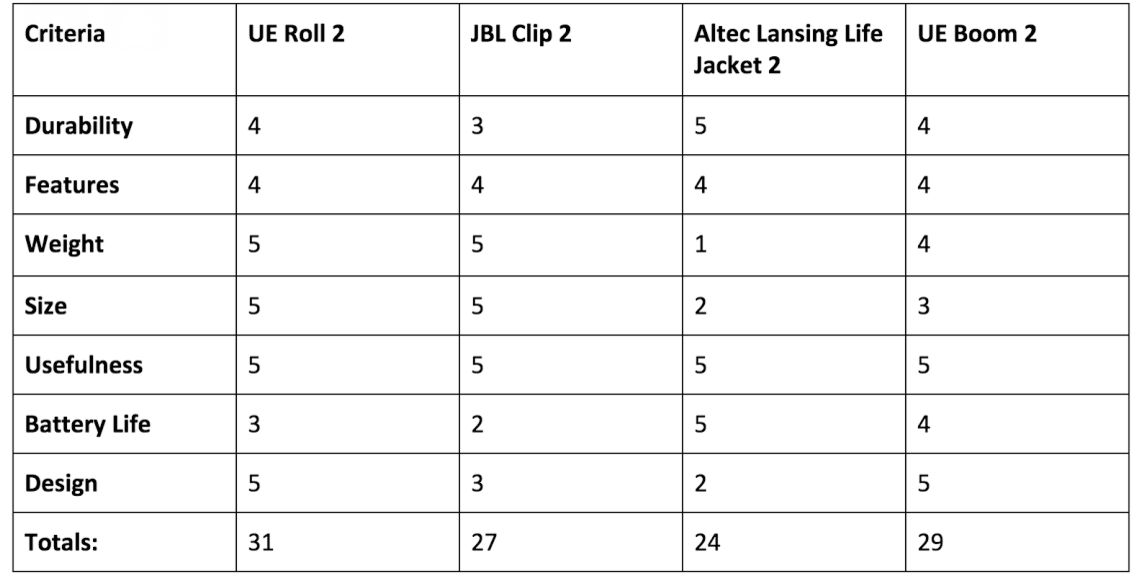 So overall the UE Roll 2 offers a great combination of sound quality, size and battery life that is reflected in the numbers and makes it great for traveling. If you're looking for something with a bit more oomf and weight/size isn't so much a limitation, i.e. glamping then again UE's Boom 2 offers great 360 sound, 11-16 hours better life (volume dependent) and a variety of fantastic designs.
WINNER: UE Roll 2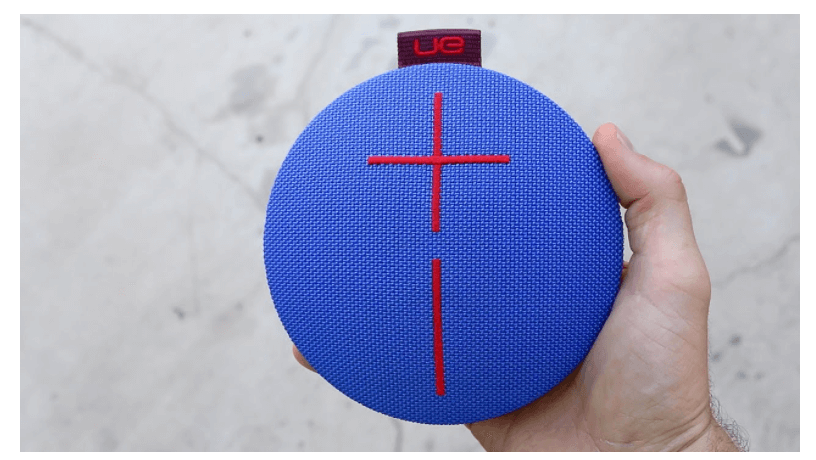 Video Recording Devices:
Last in the comparisons come the video recording devices. If you're climbing, mountain biking, canoeing or otherwise engaged in activity you need something that is hands free, robust and provides good quality recording all your awesome days out. The products I'll be looking at are: GoPro Hero 5 Black, GoPro Hero 5 Session and the Olympus-TG Tracker. GoPro's have dominated this area of the market for a few years now and with good reason. They are super reliable, easy to use and offer good quality imagery, hence they are the main feature of this comparison. The Olympus gets a spot largely for one feature that most other competitors don't and that is sensor-enabled action capture. But lets see what the stats allude to…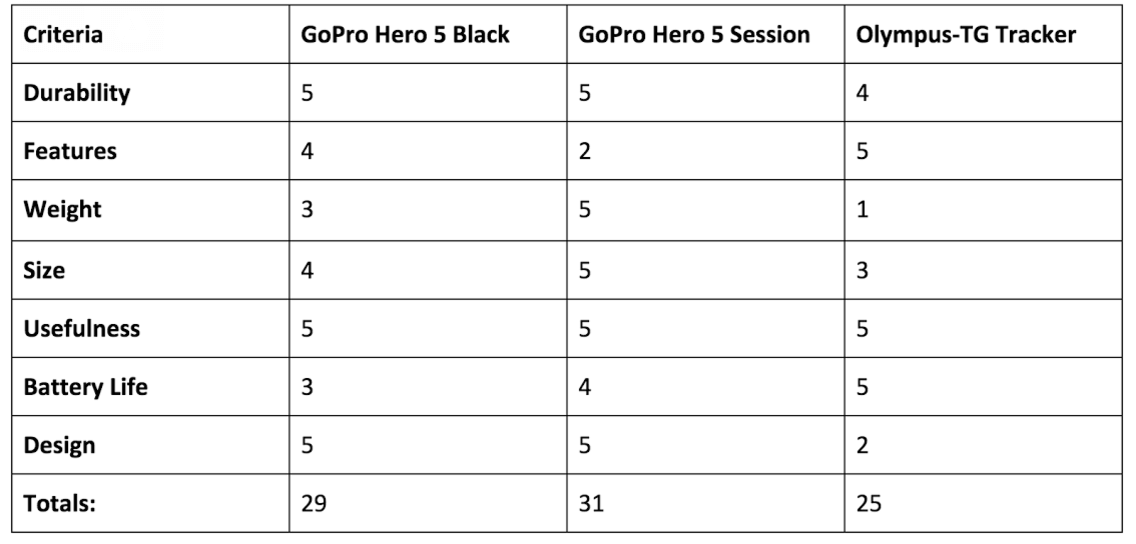 So somewhat surprisingly GoPro's Hero 5 Session beats it's big brother, the Hero 5 Black. In the end this came down to size, weight and battery life that in pure figures the session just about comes out on top but in reality these are quite minor differences that most, including myself, would probably sacrifice for the features and image quality that the Black model offers. For this reason both of the GoPro products would gain my stamp of approval. For me the Olympus-TG Tracker is way too heavy especially for things like helmet mounting, weighing 180g vs the Session's 74g; this and it's poor looks (in my opinion) are what kills this product for me.
WINNER: GoPro Hero 5 Session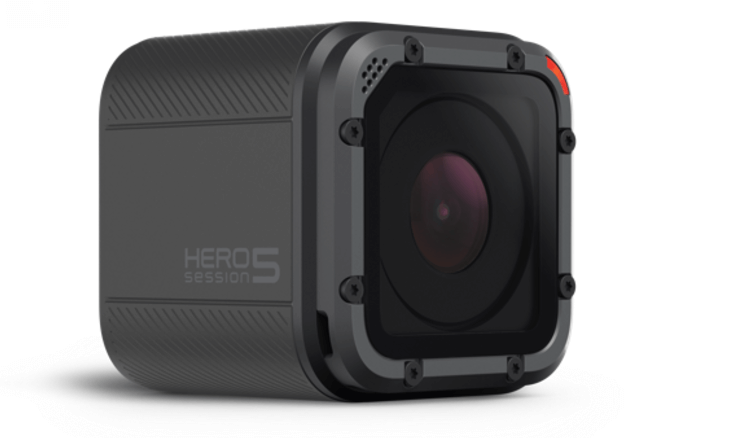 So to sum up, if you're inseparable from your tech but still want to enjoy the great outdoors my recommendations to quench your technology needs are:
Suunto Core Aluminium

Apple iPad Mini 4

UE Roll 2

GoPro Hero 5
Careers
We're looking for bright, dynamic people to join our team!
Senior Full Stack Developer (London)

Champion software quality and technical vision for AND and our clients, work on large-scale projects and help junior and mid developers grow in their roles.

I'm Interested

Full Stack Developer (London)

Put your development expertise to work, building remarkable, digital products in Agile environments using a variety of languages and frameworks.

I'm Interested

React Native Engineer (London)

Champion software quality and technical vision for AND and our clients, work on large-scale projects and help junior and mid developers grow in their roles.

Technologies you will be using

javascript

react

terraform

docker

gulp

gitlab

grunt-seeklogo

jira

I'm Interested
Discover More Roles