Article
AND Digital's Top 10 Tech Christmas Gifts 2017
1 December 2017 | About a 8 minute read
Tags: ANDtech, Christmas, Digital, must have, tech, top 10, wish list, xmas
Christmas is coming!…….AND it's time to make sure you have this year's top tech on your Christmas wish list!  So, we here at AND Digital, have compiled our own top 10 of the must have Christmas tech items of 2017.
Amazon Echo 2nd Generation – £89.99
If you haven't heard, The Amazon Echo is a brand of smart speakers developed by Amazon.com. The devices connect to the voice-controlled intelligent personal assistant service, "Alexa". This device is capable of voice interaction and will play music, read out the weather on command and much more through the use of add on 'skills'. This new generation of Echo has a new design and you get a choice between fabric or wood/metallic finishes and the shells are swappable so you can change the style whenever you like. Now, you can call other Alexa users (either those with an Echo or simply use the Alexa app) from your Echo. You can also set reminders and play music in sync on all of your Echo's around the house. Another new feature is Routines – this lets you combine several tasks into one command. So if you say, "Alexa, good evening" she could turn on the lights and turn off the heating, all whilst reading your Flash Briefing on the news and weather forecast. This device has proved ever-more popular since it's release on 31st October 2017 and is likely to be one of the major must-have tech Christmas gifts this year. Buy me here.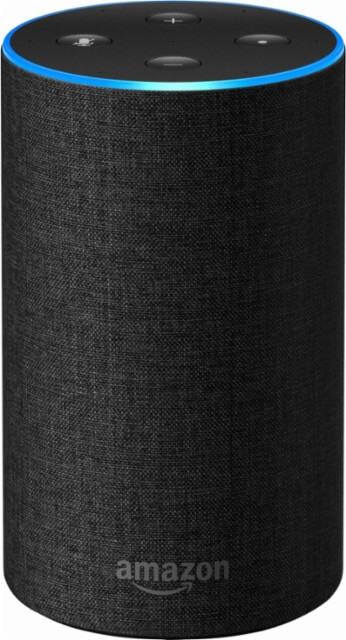 Google Home – £129
Similar to the Amazon Echo, Google have developed their own version of smart speaker to assist within the home or office. With a bulkier price tag in comparison to its rival Amazon, the Google Home is extremely intelligent and greatly versatile in the ways in which it can be used, similar to the Echo 2, it can play music and your favourite media, tell you about your diary for the day and can even be connected to your lighting – therefore claiming it's place in the top 10 Christmas tech items. Buy me here.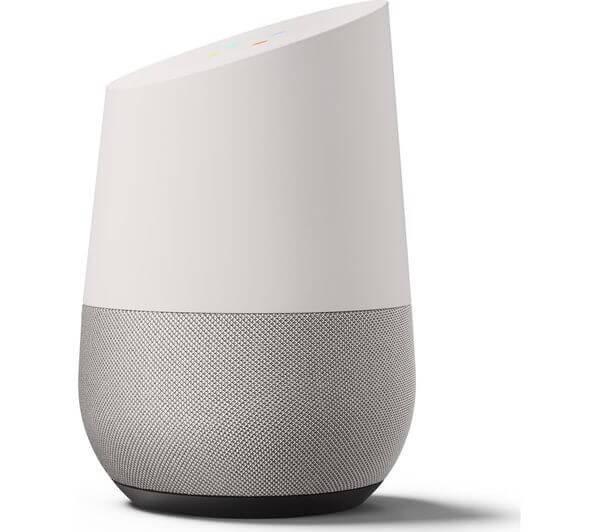 R2-D2 App-Enabled Sphero Droid – £129.95
This is a must have tech item this Christmas, for any Star Wars fan and tech head. The R2-D2 App-Enabled Sphero Droid is an Astromech Droid from a galaxy far, far away. You can control your Droid with your smart device or keep Artoo in top shape with holographic simulations. Artoo's signature front and rear LED lights are fully functional, and an integrated speaker means the beeps and boops come right from R2-D2 itself. You can even watch Star Wars films with R2-D2 reacting by your side. This item is bound to be super popular this Christmas, and is already sold out at Smyths Toys. So you better be quick if you want one. Buy me here.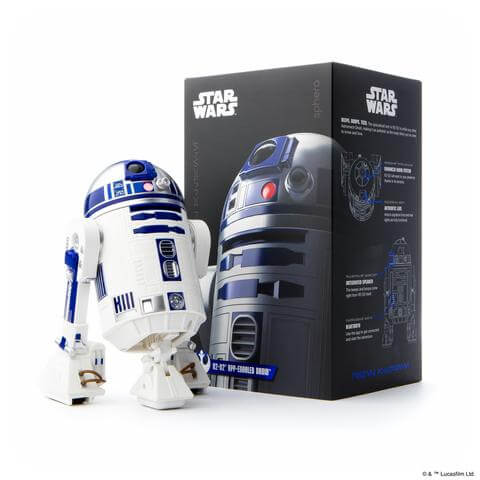 Instax Mini 9 – £59.99
Compact instant cameras are back with vengeance! And the Instax Mini 9 is no exception. These instant cameras have cute and iconic designs and even feature a selfie mirror and close-up lens, which makes it scream out for that perfect selfie – if that's your thing. The Instax Mini 9 produces instant credit card-sized prints, which will be perfect for those New Year celebration shots or one of next Summer's many festivals. Buy me here.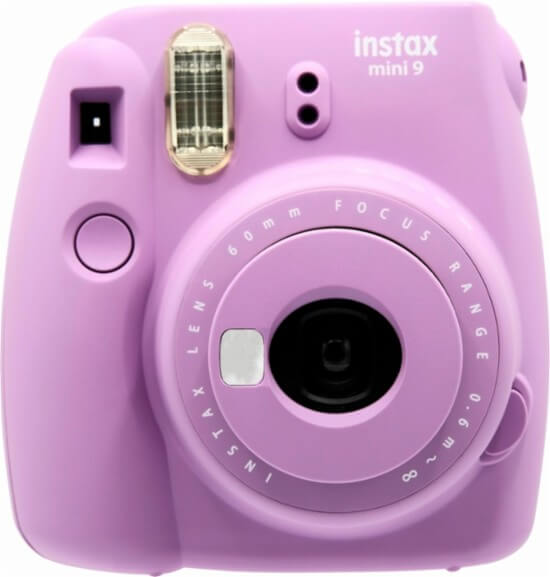 HP Sprocket – £119.00
This compact printer can go with you wherever you may go! This compact printer fits easily into your bag, so you can create 5 x 7.6 cm (2 x 3 inches) stickable snapshots whenever the moment strikes. With the HP Sprocket, you can easily print snaps from social media. Just connect your social media accounts to the HP Sprocket App and you can instantly turn any of those photos into colourful, keepable prints. If you feel like it, you can even add text, emoji's, borders and more – add that touch of personality on your snapshots and stickers. This Christmas tech item is already proving a popular purchase over on Amazon.co.uk and you can buy it in a selection of colours. Buy me here.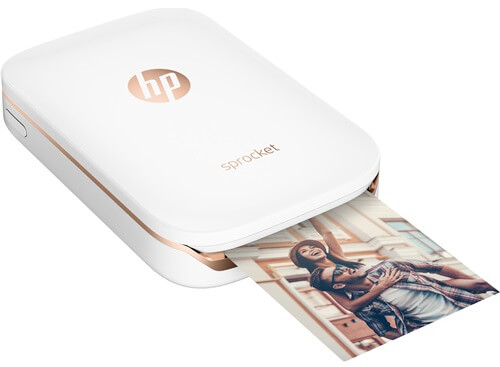 Sonos Play:1 – £149.00
The Sonos Play:1 is a wireless super smart sounding speaker that is bound to be a hit this Christmas. Sleek in style and design, this wireless speaker can be placed anywhere, seamlessly into the home. It is surprisingly, very rich in sound despite its size. The Sonos Play:1 streams over wi-fi, not Bluetooth, so the music never stops, even if you happen to get a phone call. You can can connect the Sonos Play:1 to an Amazon Echo or Dot, then simply request the music you love. Perfect for those pumping New Year's parties (just maybe let the neighbours know first!). Buy me here.
Olloclip 4-in-1 lens – £99.99 for iPhone 8/8 Plus & iPhone 7/7 Plus
First and foremost; the Ollo 4-in-1 clip on lens has been developed only for iPhone users – which do make up 42.5% of the UK population according to The Inquirer, so apologies to the other 57.5% of the UK that do not have an iPhone. However, the Ollo 4-in-1 clip on lens is bound to be popular with avid photographers and iPhone users. The Ollo 4-in-1 lens delivers brilliant and unmatched image quality and versatility with newly improved optics. The Fisheye, Super-Wide and Macro 15x lenses, are combined to offer a variety of options for capturing what you want, when you want. You can shoot, edit and share unique perspectives instantly and easily, making this a must-have piece of Christmas tech. Buy me here.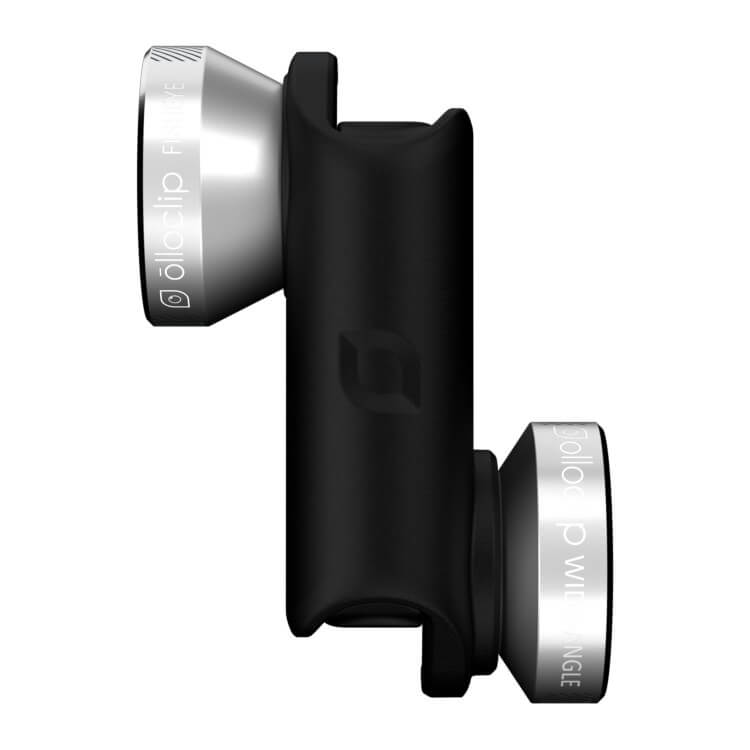 Anker Powercore 20100 Portable Fast-Charger – £33.67
If you are going to be using your mobile device at Christmas parties or New Year celebrations, snapping all the memories there are to have, you'll be needing some extra charge – and that's where the Anker Powercore 20100 Portable Fast-Charger comes into play. This is a ultra high capacity power bank with 4.8A output, powerIQ technology which can be used for iPhones, iPads, Samsung Galaxies and more. Importantly, Anker also include surge and short circuit protection plus more advanced safety features to keep you and your devices safe. With high-speed-charging, long-lasting, portable power, the Anker Powercore 20100 portable charger is bound to be a popular tech item this Christmas. Buy me here.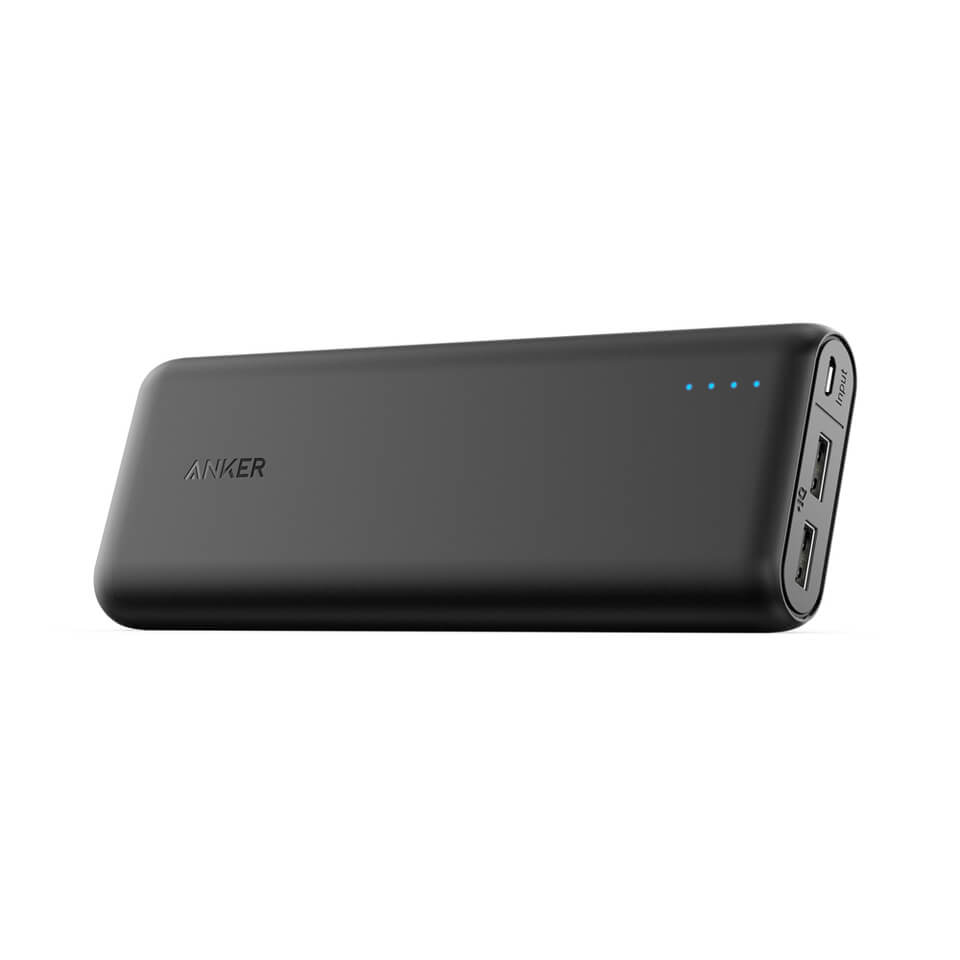 Apple Watch Series 3 – £329.00 
Apple have released their latest piece of wearable technology with the Apple Watch Series 3. You can now answer a call from your surfboard – if that's what you do in your spare time. But if you are swimming, and have left your phone in the locker, you can still answer calls with the cellular connectivity. You can Ask Siri to send a message, stream your favourite songs on your run, all without having to have your phone. You have the freedom to go with just your watch. For those Apple fanatics, this will definitely be on the Christmas list. Buy me here.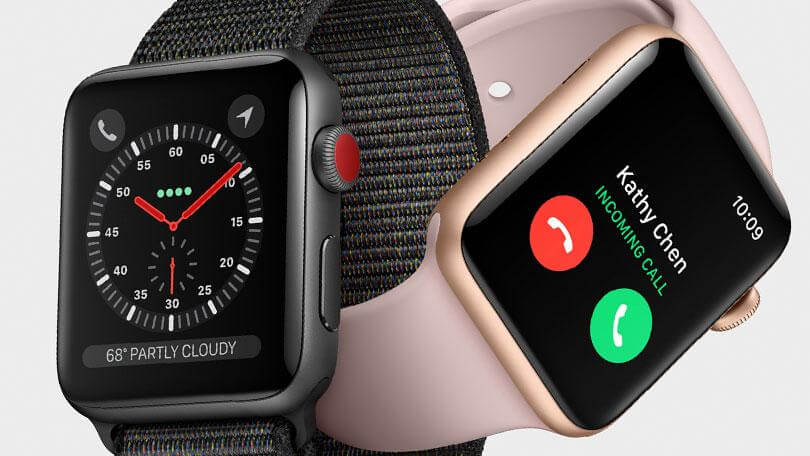 Fitbit Ionic – £299.00
Lastly, the Fitbit Ionic, Fitbit's latest innovation. Now more similar to the Apple Watch series, the Fitbit Ionic can be your personal coach, it has built-in GPS, a heart rate monitor/tracker, Fitbit health insights, and for the first time, the Fitbit is water-resistant! It also plays and stores music and works with Bluetooth headphones, so you can use it easily on the go. And if that isn't enough – you can use popular apps, make payments and for those that care about aesthetics, there are customizable clock faces. And finally, the battery supposedly lasts for multiple days. Buy me now.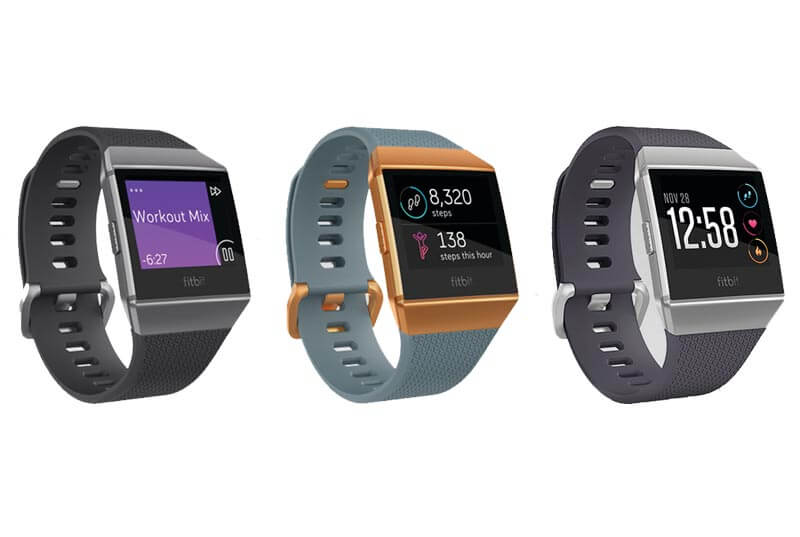 So there you have it, our top 10 Christmas Tech items for 2017 – you better get writing those Christmas lists, there's only a few weeks to go!! #holidaysarecoming
* prices accurate at time of writing
Careers
We're looking for bright, dynamic people to join our team!