ANDi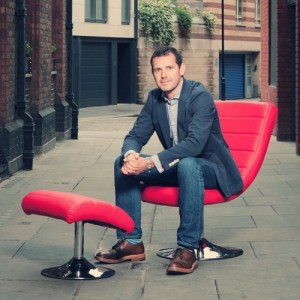 Career background
I started as a graduate trainee working in Silicon Valley on a global rollout of SAP. After 4 years in the sun, I moved back to the UK to start a career in management consulting, working with some amazing clients to deliver a multitude of eCommerce, CRM and ERP programmes. After this, I held senior IT and eCommerce Director positions for large brands and, until starting at AND Digital, was running my own eCommerce strategy business.

Role
My role as Chief Product Officer makes me accountable for 3 areas of our business. Firstly, for our people that work directly with our clients to deliver exceptional digital products. Secondly, for our ground-breaking ANDacademy – a tailored education and upskilling experience. And finally, for our centre of excellence – who provide digital, technology and Agile delivery insight, experience and coaching to our teams and to our clients.
Superpower
I'd like the instant ability to remove fatigue and lactic from my legs during that last hill climb! That's where Lance Armstrong went wrong - he should have used superhero power!