ANDi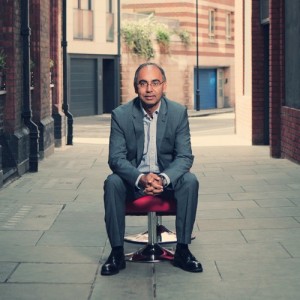 Career background
Working in many consulting and management roles, I have always focused on delivering exceptional client service, growing profitably with purpose and challenging accepted business models. Qedis was my first really big venture. This was a unique organisation with a distinct and strong culture, a Sunday Times 'best small companies to work for' with a fantastic portfolio of clients. I led Qedis from start-up in 2003 to growth of nearly 300 people, and its sale in 2013. Rather than retiring to the beach, I decided to apply everything I had learnt and turn the consulting model on its head. With the benefit of experience, no constraints and significant funding, we've designed a new type of digital delivery partner, called AND Digital.

Role
My role is to guide the organisation at the right speed as we drive towards our "BHAG", without taking short-cuts or compromising on what we believe is right for our people or our clients.
Superpower
Laser eyes – I love keeping things simple, focused and cutting through complex problems without worrying about things I have no control or influence over. I want to give a bit of this power to everyone.