ANDi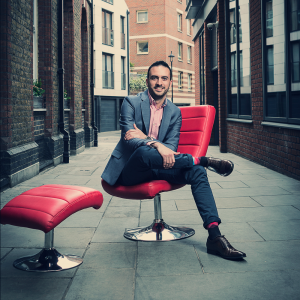 Career background
Back in Malta, I worked in tech support for a company that ran a portfolio of businesses ranging from elderly care homes to woodwork joinery and industrial construction, during which time I was also reading for a Computer Science undergraduate degree. For three consecutive summers, I also worked as a flight attendant with Air Malta. Fast forward to 2012, moved to the UK and obtained a Masters in IS Management & Innovation from Warwick Business School. First role post-graduation was a five month internship with Trigger, a startup (at the time) specialising in on-demand creation of visual and video content for marketers. Most recently at Spindrift, my role as Business Consultant was to support clients in various aspects of their digital transformation journeys, working mostly within the Oracle e-commerce ecosystem alongside brands including Tesco, Canon and Screwfix. Probably not the most conventional of career trajectories but an exhilarating one nonetheless.
Role
As part of the Professionalising Digital team, I support clients throughout various stages of their digital transformation journeys. I strive to facilitate their understanding of emerging digital capabilities and promote best practices for weaving the great products which our teams help deliver into the day-to-day fabric of the organisation.
Superpower
To mind read. I just believe I've got a good ability at "reading" people, and would be great to know how accurate my readings have/haven't been all this time.