ANDi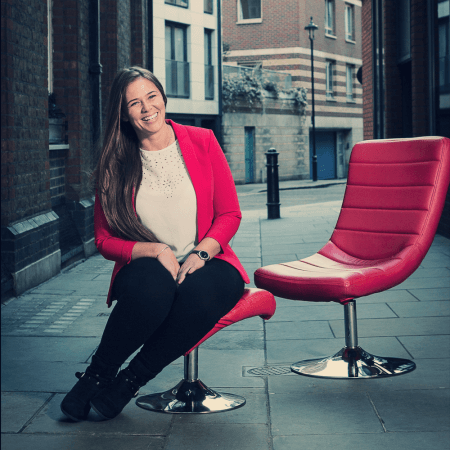 Career background
With over ten years of customer facing support roles, my passion is people. I thrive from knowing that I help others learn new skills and grow as individuals. Within my career, I have worked within fast paced, ever changing organisations and understand the true impact of such demands within the operation. My patience, attention to detail and drive to create solutions are a few of my strengths that have helped businesses grow successfully.
Role
My role at AND Digital is within the Academy, by which I 'Teach' and support all ANDi's in furthering their personal development. I am based in Manchester where I work on Academy projects across AND to help 'Share' greatness. Part of my role includes managing the on boarding to 'Guide' new ANDi's, supporting with learning events to 'Teach' all, and 'Build' clear paths for individual learning needs for ANDi's within the Kilburn club.
I work on creating innovative learning and development ideas to ensure as we continuously 'Wonder' and grow as a business, our Academy continues to offers the award winning, high quality service to 'Share' and 'Delight' all involved with AND."
Superpower
Power Mimicry - the ability to absorb another's powers or skills, so I could play the piano as amazingly as Martha Argerich, play chess as well as Judit Polgar or be a strong as Abbeye Stockton was.
Opportunity for all

In this personal reflection, Charlie-Sam Newman takes a closer look at homelessness in her local area and learns more about the people behind the stats.

Read full article